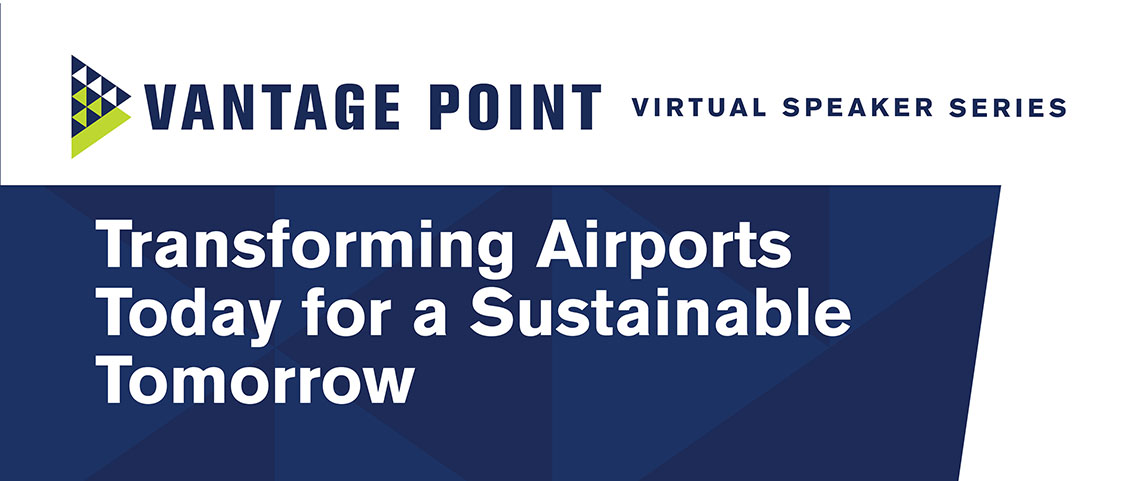 The next Worldwide College of Business Vantage Point Speaker Series event welcomes sustainability experts Sjohnna Knack and Erin Cooke on November 2, 2023, at Noon ET.
Register now to attend this free live webinar.
Transforming Airports Today for a Sustainable Tomorrow
This year, the Vantage Point Speaker Series is exploring the concept of sustainable business practices, particularly in the aviation sector. At a time when our environment and our communities are at increasing risk, what does it mean to do business sustainably? And how can you prepare for a career that embraces corporate social responsibility?
In this live webinar, you'll hear from two aviation professionals on the frontlines of the sustainability movement. You'll learn how the aviation industry is innovating from the ground up by building greener airlines and airports, with a special focus on the initiatives that Cooke and Knack are implementing in real time.
About the Speakers
Sjohnna Knack has been with the San Diego County Regional Airport Authority for more than 17 years. Prior to serving as the Director of Planning and Environmental Affairs, she worked as a Program Manager for Airport Noise Mitigation.
Erin Cooke has been with the San Francisco International Airport for more than seven years. Prior to serving as Sustainability Director, she worked as Sustainability Manager for the City of Cupertino.
About Vantage Point
The Vantage Point series was created to offer a platform for thought leaders from around the globe to discuss topics that impact and improve business and organizational performance, as well as lead to personal growth.
"Embry-Riddle is in a unique position to establish a series such as this," said Dr. Maneesh Sharma, Dean of Worldwide's College of Business. "We have a worldwide platform that few institutions can match, and we want to break new ground in a positive way by creating a series that strengthens our direct connection to industry."
Watch Previous Vantage Point Sessions