The Embry-Riddle Worldwide College of Arts & Sciences develops and supports career-ready graduates and advances all students to be lifelong learners and leaders in their professional disciplines.
Through the general education program, the college emphasizes academic rigor in critical thinking, global perspectives, creative problem solving, communication skills, scientific and cultural literacy, as well as ethical interaction with the contemporary world. In its academic degree programs, the college focuses on applied studies that implement state-of-the-art curriculum to educate students for long-term success in their profession.
The college conducts basic, applied, and translational research and engages in creative work; it provides mentored research opportunities for undergraduate and graduate students. In doing so, it fosters unique and innovative disciplinary, multidisciplinary and interdisciplinary research, approaches and applications to STEM, social and behavioral sciences, humanities, and comprehensive civil security studies that have a societal impact.
Our vision is to be a destination college for multidisciplinary studies and impactful collaborative research as well as continue to be a national leader in general education, developing opportunities for our diverse student population to fulfill their educational goals and become responsive, responsible global citizens.
College of Arts & Sciences Vision and Mission Statement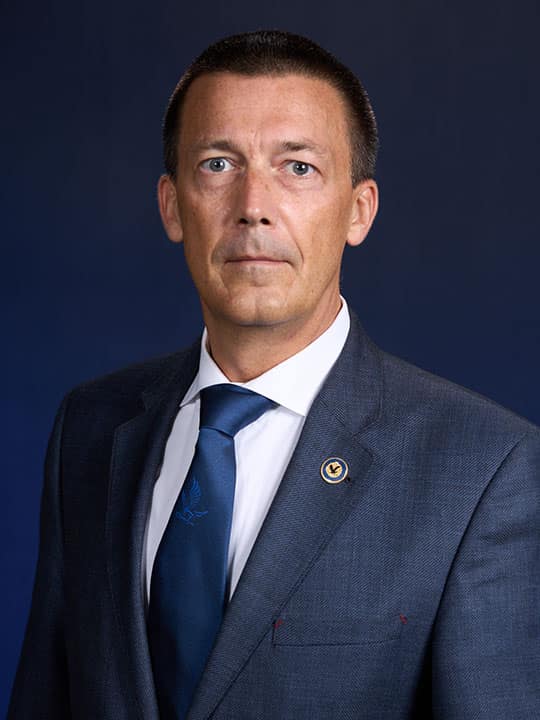 Meet the Dean
Dr. Alexander Siedschlag
Alexander Siedschlag, Ph.D., M.A., is dean and professor of the College of Arts & Sciences at the Worldwide Campus. As the college dean, he is responsible for the academic and administrative leadership of the college with its more than 40 full-time and over 300 adjunct faculty in four departments, as well as for engaging with the whole community of its constituents and stakeholders to maximize the value delivered to students, professions, industry and society.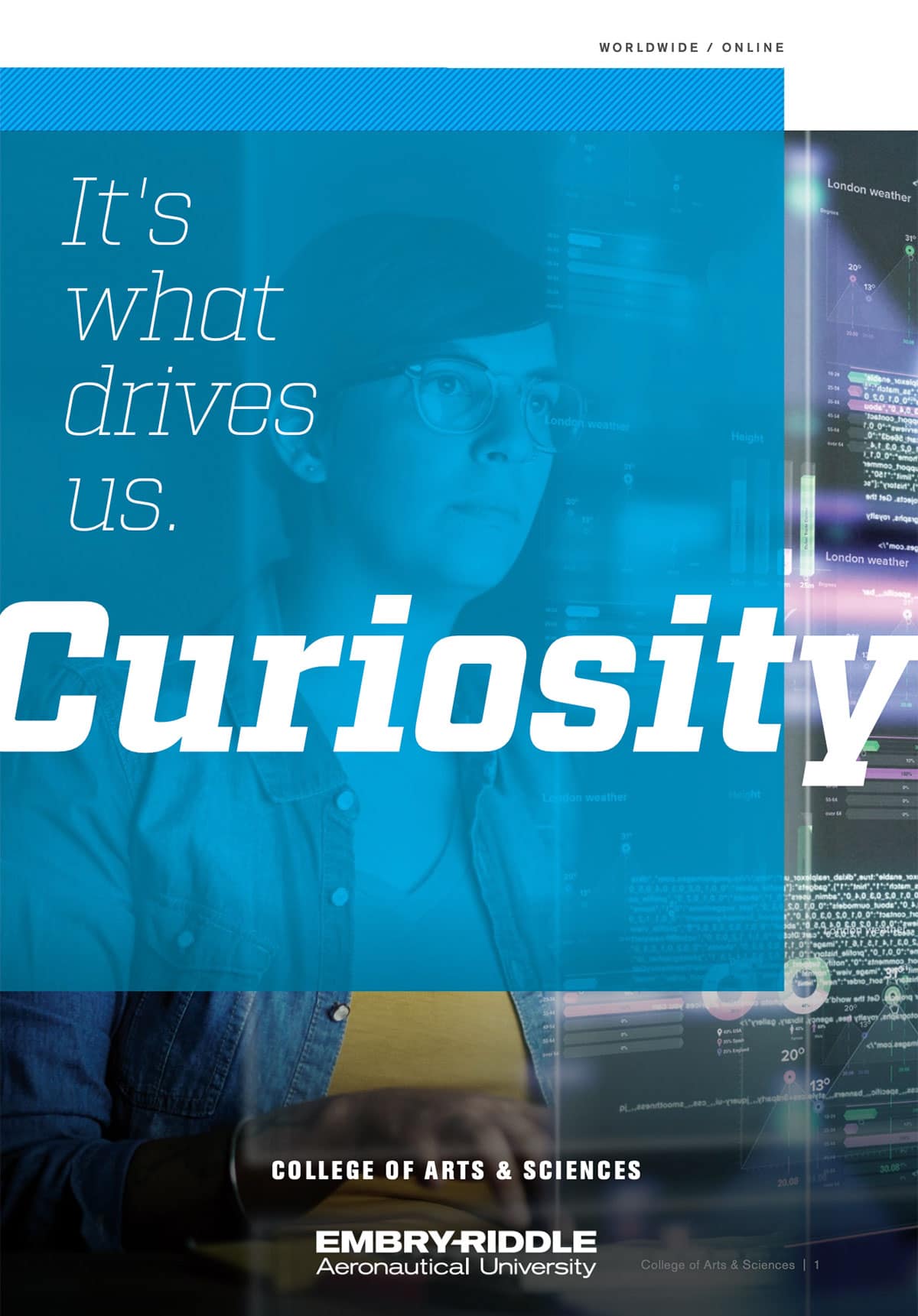 Portfolio Brochure
Learn all about our academic degree programs in one prospectus with this Portfolio Brochure Flipbook.
Annual Report
View the ERAU Worldwide College of Arts & Sciences 2021-2022 Annual Report.
Annual Giving
Support our college and ambitious goals in fostering positive global change through innovative education and research by giving to Embry-Riddle.
Bachelor's Degrees
Master's Degrees