Worldwide Career Services
Worldwide Career Services supports Embry-Riddle's non-traditional students and alumni in their pursuit of career success with progressive career prep resources and strategies. We build bridges connecting quality employers with career-ready professionals inspiring the world through innovation and excellence.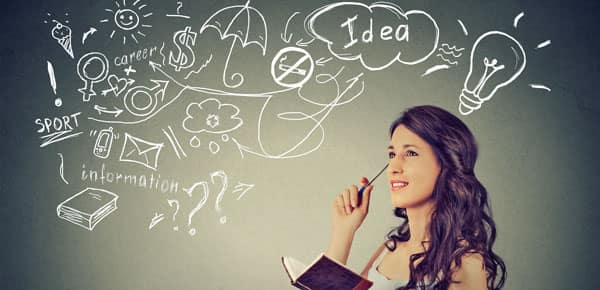 Whether you are a military veteran, a civilian transitioning between career industries, or a student searching for full-time or co-op/internship opportunities, Embry-Riddle Worldwide Career Services enhances your potential to successfully transition from the classroom to the workplace – regardless of the industry. Contact our office immediately after enrollment to develop and implement a career strategy during your academic degree program. Discover the value of preparing a resume, practicing interviewing skills and connecting with employers to maximize career potential. We provide access to free career resources through our "one-stop shop" to successfully "launch into orbit" students and alumni. Contact our office today to develop your personal career plan.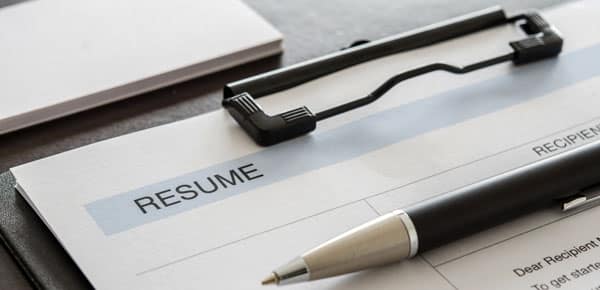 Being prepared with your professional credentials is vitally essential in creating a great first impression and landing an interview for a job opportunity. Research indicates that employers often review a resume for less than one minute, which makes an outstanding resume even more important. Worldwide Career Services assists students and alumni with valuable career resources including: free resume reviews, resume sample formats, interview preparation tips, and alumni networking assistance. Develop your professional credentials and join professional affiliations and groups, including participation in the Embry-Riddle alumni network.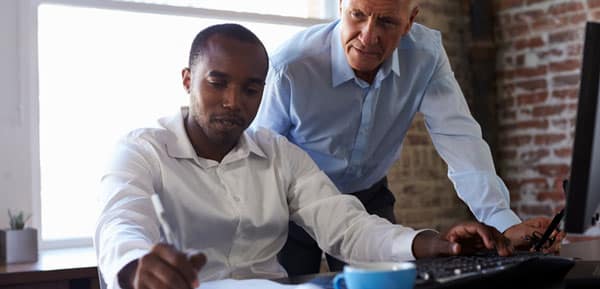 The Co-op/Internship (COIN) Program provides students an opportunity to earn academic credit and to gain valuable work experience through practical application within their career industry. Students are often considered for permanent career opportunities after successful completion of a co-op/internship, since many employers actively develop their workforce recruitment strategies from their university relationships through a robust COIN program. Current students may access information by visiting the Career Services Co-op/Internship page in ERNIE.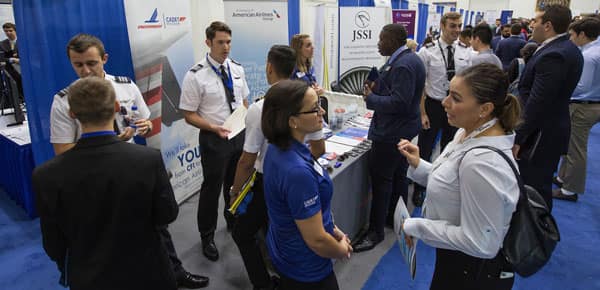 Embry-Riddle Aeronautical University hosts multiple job fairs and industry expos throughout the year for all Embry-Riddle students and alumni. Worldwide students and alumni are encouraged to attend annual Industry/Career Expo events hosted by Daytona Beach, Prescott, and Worldwide campus locations as well as national industry conferences. For more information, visit Embry-Riddle Career Events or contact the Worldwide Career Services office.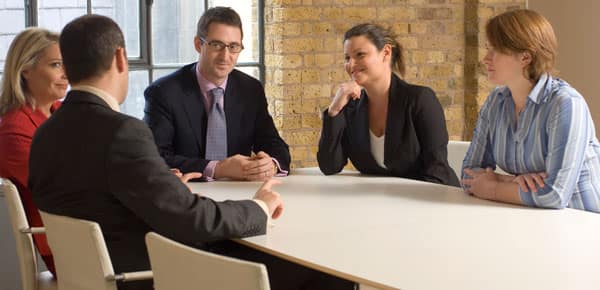 Embry-Riddle Worldwide provides employers the opportunity to connect directly with diverse groups of students and alumni with academic and industry talent and experience. Contact Worldwide Career Services for information on posting career opportunities on our university jobs board, Handshake, as well as register to participate and recruit at Industry/Career Expo events. Career opportunities are also posted in a weekly Jobs Report email and on the Worldwide Career Services LinkedIn group page.
WW Career Services Office
1 Aerospace Boulevard
Daytona Beach, FL 32114