Learning Modality Options
As an aviation specialist for the U.S. Navy, Rob Ward needed flexibility to pursue his bachelor's degree in Technical Management.
Bo Yang, an international student from China, wanted the option of taking mixed-modality classes and the ability to interact with other students while earning his bachelor's degree in Aeronautics.
Despite their different objectives, Ward and Yang found flexible learning modalities to fit their needs at Embry-Riddle's Worldwide campus. Both students attend classes at the Orlando Campus, which offers live streaming lectures in a classroom setting with EagleVision Classroom, and online classes and live streaming directly to your home with EagleVision Home. The Worldwide campus also features locations offering instruction in a traditional classroom setting.
Find A GLOBAL LOCATION NEAR YOU
"There are so many tools we can use for online learning at the Worldwide campus," Yang said. "A lot of people think that online learning means you are on your own, but we have all the support we can get."
By using EagleVision, Worldwide students have the opportunity to participate in classes utilizing live streaming that enables students and professors to interact from anywhere on the globe.
Watch The Future Belongs to You Video
Instructors broadcast lessons to campus from one of more than 130 locations across the world, with many campuses located on military bases, or straight to a student's home.
Students choose various learning modalities that blend online and EagleVision interactive experiences from anywhere.
Take the first step to becoming a part of the Embry-Riddle family by filling out your
application today
.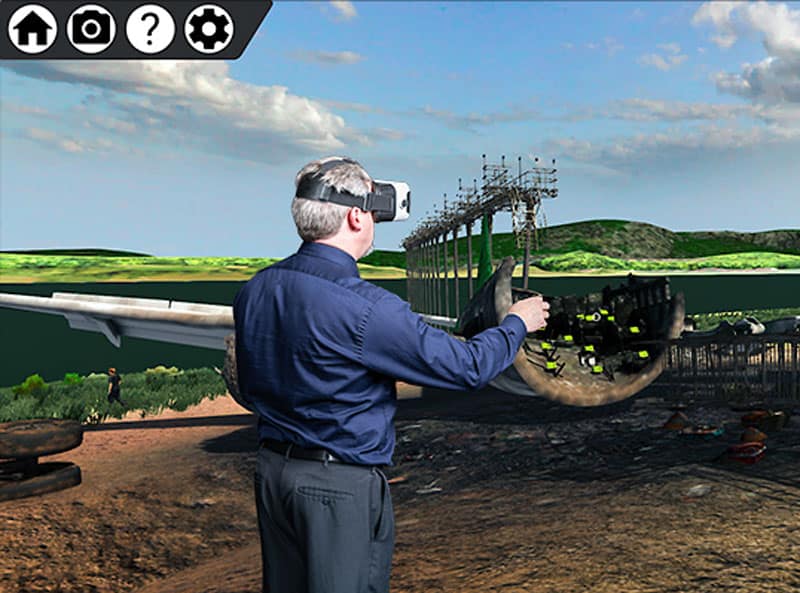 As student needs change, Embry-Riddle is committed to offering the latest technology to keep up in a rapidly changing environment, said Jennifer Luke, Director of Embry-Riddle's Worldwide-Orlando campus and online faculty member of the College of Arts & Sciences.
"Our demographics are really changing and we are seeing all ages enrolling who are looking for a different learning experience," Luke said. "We are also offering degrees in demand in newer areas of technology and science — not just aviation and aerospace, which have always been strongly correlated with ERAU."
Newer degrees include a Bachelor of Science in Unmanned Aircraft Systems and a Master of Science in Cybersecurity Management and Policy. Engineering, aeronautics and UAS students also have access to a Virtual Robotics Lab and Crash Lab. The technology of an online laboratory allows students to build their own UAS systems and inspect plane crashes from anywhere in the world.
The Worldwide Campus offers personal degree planning and academic advising for its students using the same multimodality offered in EagleVision classes. Advisors can call, text chat, or video conference with students for advising, and students can still meet in-person if they are located near their campus. Ward said the support from Worldwide campus advisors has helped him navigate his degree program and stay on track for graduating. 
"I get with staff quite a bit," Ward said. "I'm a bit of an older student and they help me know what the next step is and come up with a plan that works best for me."
During a recent Physics class at the Orlando Worldwide campus, students watched as professor Dr. Bradley Mauger reviewed homework problems on a live stream broadcast using Canvas, an educational platform that allows for engagement through video, audio, text and discussion boards.
Worldwide professors like Mauger have real-world experience and have worked in the industry they teach. Mauger, who earned his doctorate in Physics from New Mexico State University, has worked as a researcher for the Goddard Space Flight Center and coordinated a team of personnel to work on NASA's Tracking and Data Relay Satellite System. He has also led projects at a federally funded research center for national defense initiatives.
"I work at developing one-on-one relationships with the students," Mauger said. "When they know that I care and that I am committed to the process, they are more willing to commit and work hard. Our students are all non-traditional and unique. That means that I have to work with each student independently."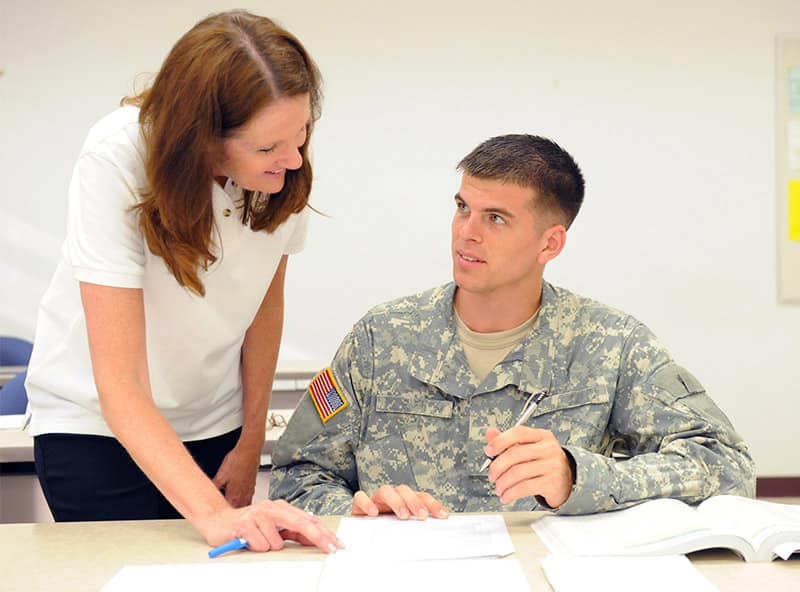 At Worldwide, there's a good fit for everyone based on their needs, location and schedule as there is a campus and modality for everyone.
Professors aren't just limited to virtual teaching. Dr. Paul Foster teaches undergraduate and graduate aviation classes at the Worldwide campus in Los Angeles, CA, several days a week.  He also works as a safety inspector for the Federal Aviation Administration and brings 30 years of experience from working in the industry into the classroom. 
"The real-world experience is not only brought into the class by me; it is also brought by the students," Foster said.  "For example, many Worldwide students already have experience with aircraft accident investigations. In the class, I discuss the FAA's responsibilities in conducting an aircraft accident investigation and have the students discuss their responsibilities during an investigation."