Financial Aid and Assistance
At Embry-Riddle Worldwide, we understand the importance of funding your education. When it comes to educational funding, you have options. You don't have to let tuition, fees and other costs deter you from pursuing your goals or living your dreams.
There's so much to consider when it comes to getting ready for college: where to go, what to study, how to apply, how to pay for it all, and more. Getting ready for college can be easier than you think. Together, we are committed to helping you by providing you with financial aid counseling and resources that can help you with your college decisions.
Types of Financial Aid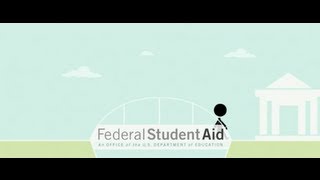 Play Video,
Types of Federal Student Aid
Overview of the Financial Aid Process
FAFSA® Simplification Overview
The first step to finding financial aid is to explore the available resources:
Federal and State Grants: These grants are available to U.S. citizens or permanent residents who are enrolled at least half-time in a degree program. To remain eligible, you must make satisfactory academic progress and not be in default or owe a return repayment on a grant or loan. Visit the Grants page to see if you qualify.
Institutional and Private Scholarships: Like grants, scholarships do not have to be paid back. Visit the Scholarships page to learn more about the available types and whether you qualify for them.
Federal and Private Student Loans: A variety of federal and alternative loan options exist to students who meet diverse qualifications including degree of study, past accomplishments, financial status and other such criteria. Learn more about Loans.
State Programs: Each state offers its own range of scholarship and grant programs that you may qualify for through residency and meeting the outlined criteria. Check with your state to see what programs are available to you.
See which types of Scholarships, Grants or Loans you may qualify for. To begin estimating your costs, use the net price calculator.