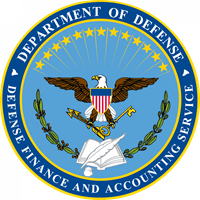 The Department of Defense (DoD) Cyber Scholarship Program (CySP) is designed to support the recruitment of new cyber talent and the retention of DoD personnel who have skills necessary to meet DoD's cyber requirements and help secure our nation against threats of information systems and networks.
DoD CySP provides scholarships to students in pursuit of cyber-related degree at National Centers of Academic Excellence (CAE) in Cyber Education: Cyber Defense (CAE-CD), Cyber Defense Research (CAE-R), or Cyber Operations (CAE-CO).
DoD Cyber Scholarship Program (CySP)
Applications Now Accepted for 2021-2022 Cycle
Application Deadline: January 31, 2021
For detailed information and application materials, please contact:
Dr. Radu Babiceanu
Professor of Systems Engineering
Department of Electrical Engineering and Computer Science
Embry-Riddle Aeronautical University
1 Aerospace Boulevard
Daytona Beach, FL 32114
Phone: (386) 226-7535
Email: babicear@erau.edu
---
CySP Scholarship Eligibility
To be eligible, a CySP Scholarship applicant must:
be at least 18 years of age.
be a citizen of the United States at the time of application. Note: if family members are not U.S. Citizens, some DoD Agencies may be unable to process the applicant (student) to the security clearance level required. Every effort will be made to assign eligible students at an Agency without such restrictions.
be enrolled (or accepted for enrollment) in one of the identified CAE colleges or universities, or enrolled (or accepted for enrollment) at an institution selected by a CAE collaborative partner for these purposed.
have completed (or by August 2019 will have completed) at a minimum the first two years of an undergraduate degree program and be eligible to (a) begin either the third or fourth year of an undergraduate degree program in cybersecurity; or (b) begin the first or second year of a Master's degree program in Information Security Management. Applicant must be pursuing a course of study and/or have a declared major in one of the scientific, technical, or managerial disciplines related to cybersecurity or with a concentration in cybersecurity.
be registered for and maintain a full-time course load (for undergraduates).
Benefits
Full cost of tuition, books, and required fees
Full cost for health care and a stipend for room and board:

$25,000 for undergraduate
$35,000 for graduate

Employment by DoD Agency after graduation
Worldwide Workforce Development