The Embry-Riddle Online Difference
Embry-Riddle Aeronautical University's innovative approach to distance learning has made quality education accessible for students around the world for more than 25 years. Discover how an Embry-Riddle degree can enrich your future today!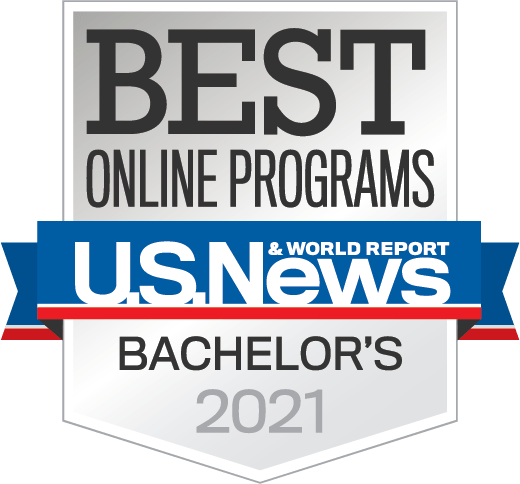 Established Online Educator: U.S. News & World Report has ranked Embry-Riddle Aeronautical University No. 1 for its online bachelor's degree programs. Since the ranking's inception in 2013, Embry-Riddle has placed in the Top 5 more than any other university solidifying our place as an authority in online learning.
Flexible Scheduling: Students learn on their own schedule. Online degree programs feature multiple start dates throughout the year, with 10 undergraduate and 5 graduate terms with nine week sessions.
Personalized Experience: Through technology, Embry-Riddle students connect with a global network of classmates and instructors. Advisors provide personalized assistance, which includes degree planning that is tailored to individual needs and circumstances. Technical support is also available 24/7.
Education in a Modern Age
Online Learning Tools
Your Worldwide experience includes cutting-edge education resources such as Canvas and EagleVision.
Canvas, an educational platform designed with the online teaching and learning experience in mind, is a cloud-based system is viewable on any web browser, computer or mobile device, and allows for engagement and collaboration through video, audio, integrated media recorder, text, and discussion boards.
Through EagleVision, you have access to a virtual classroom that provides a campus learning experience from anywhere. The technology combines web video conferencing with a virtual learning environment to enhance real-time collaboration allowing you to communicate directly and instantly with professors and classmates.
eUnion

Worldwide students, faculty and staff can access eUnion, a one-of-a-kind virtual community, using their ERNIE credentials, either online or through the eUnion app.
eUnion members can build their own profiles to share information such as professional backgrounds, hobbies and skills. Another exciting facet of eUnion is the ability to create and join groups. Groups are where the social connection happens. Users can post comments, pictures, create polls, and respond to each other in group discussion feeds.
Members will also have access to a whole new portal with direct links to Canvas and other tools in ERNIE. Learn More about eUnion
Virtual Labs
Students across the university can experience things like never before through the latest virtual experiences.
The Virtual Aerial Robotics Lab allows you to build UAS systems, test flight capability, and analyze results all from your own computer. By simulating a flight, students can experiment, assess how well their UAS performed and redesign the system for optimal results.
The Virtual Crash Lab lets students gather and submit data required for accident investigations, including survival factors, human factors, aircraft structures, aircraft systems, operations and maintenance. You can examine an aircraft accident scene, document evidence, and even interview survivors.
Embry-Riddle Online: A Proven Education on Your Terms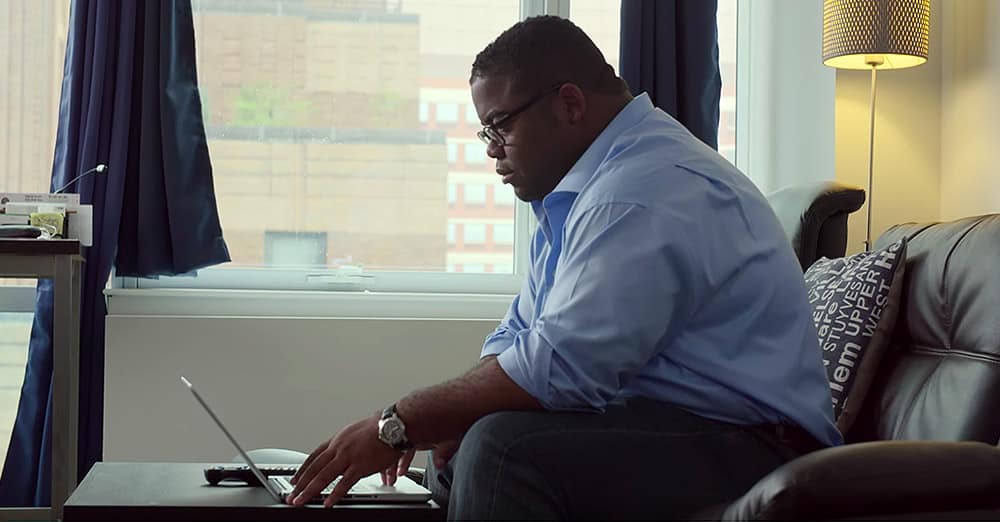 When the market crashed in 2008, Patrick Desir turned to one place he knew could help him achieve his lifelong goal:
Embry-Riddle Worldwide
. He needed a school that provided flexibility because he didn't want to uproot his life in New York City.
Meet Your Online Campus Advisor
Please select your degree level:
SEARCH