Canvas
Embry-Riddle Worldwide upgraded its Learning Management System to Canvas, an educational platform designed with the online teaching and learning experience in mind.
Canvas is a cloud-based system that is viewable on any web browser, computer or mobile, and allows for engagement and collaboration through video, audio, integrated media recorder, text, and discussion boards. Canvas also offers a free mobile app as another tool to stay connected.
Canvas' SpeedGrader system gives faculty the ability to spend less time doing administrative work, and more time engaging the students.
It converts documents automatically, so teachers can preview and annotate student submissions without having to download or upload files. The inline annotation tool enables highlighting, strikeout, and freehand drawing.
Staying connected to your courses, faculty, and other students is made easy by Canvas. The learning management system allows you the freedom to select receive notifications and course updates through email, text message, Facebook, and Twitter.
Virtual Crash Lab
In May 2014, Embry-Riddle Worldwide launched its Virtual Crash Lab, another innovation by the University to enhance online students' experiences.
Embry-Riddle Worldwide faculty and staff, working with vendors Pinnacle Solutions and Unity, integrated the gamification of education into the College of Aeronautics curriculum.
Within this environment, students will be able to examine the aircraft accident scene, document evidence, and even interview survivors.
This lab will enhance the learning environment for several of our safety courses.
During the exercise, students gather and submit data that satisfy certain accident investigation criteria: survival factors, human factors, aircraft structures, aircraft systems, operations and maintenance.
Faculty can then assess student knowledge and comprehension by examining the evidence collected and explanation of findings.
Virtual Aerial Robotics Lab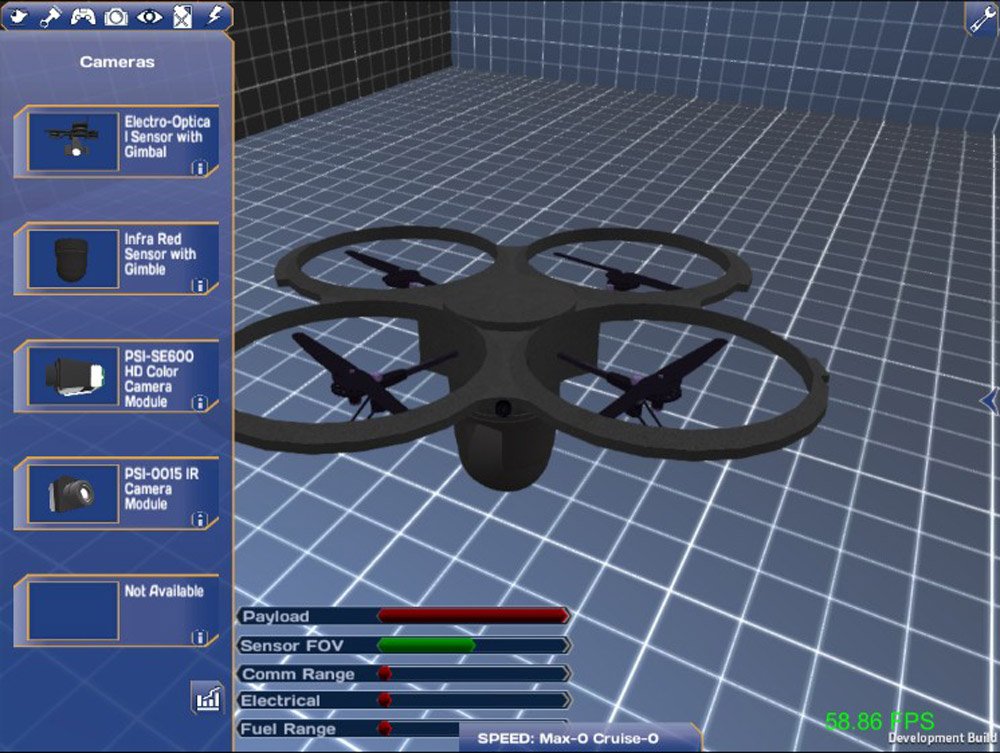 Since January 2016, the Virtual Aerial Robotics Lab has given students the opportunity to build their own UAS systems, test flight capability, and analyze the results from anywhere.
The Robotics Lab is the latest technology to enhance the online learning environment for Worldwide students enrolled in engineering, aeronautics, or UAS courses.
The Robotics Lab introduces students to various modules, such as a bench test to verify the correct design of the UAS.
By simulating a flight, students can test and analyze how well their systems performed. This lab allows for students to redesign their UAS for optimal utilization.