Professional and Corporate Education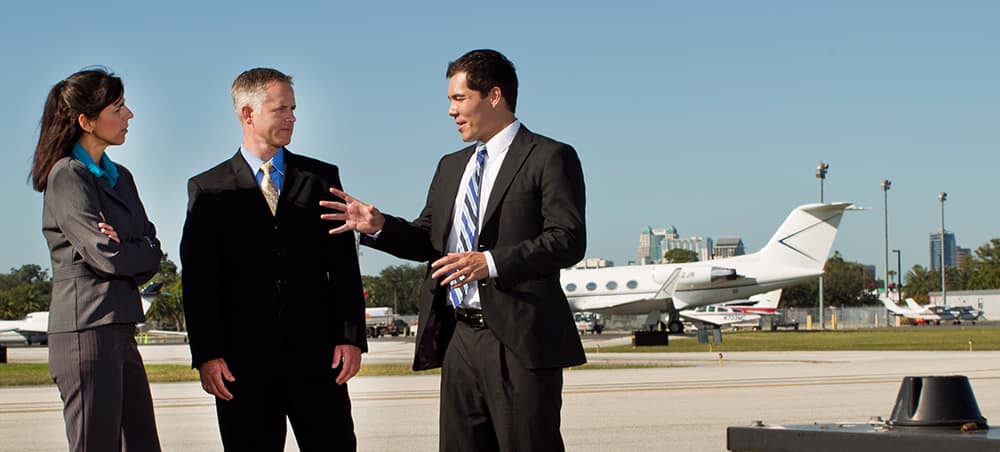 For professionals who aim to get ahead
Many top employers provide demanding career opportunities that require a certain level of expertise obtained through professional education. But you don't have to pursue a degree to strengthen your industry knowledge and gain expertise. You can instead participate in a professional education program offered through Embry-Riddle Worldwide.
Focusing on today's most challenging disciplines, these programs can help you to meet your current and future career goals. Being taught by recognized industry leaders around the globe, these highly specialized programs are ideal for working adults who need a real-world edge in today's workplace.
Embry-Riddle Worldwide's Professional Programs include:
Certificate in Accounting Studies
Certificate in Airport Planning, Design and Development
Certificate in Aviation Risk Management
Certificate in Management Studies
Certificate in Purchasing Management
Certificate in Start-Up and Business Owner Management
Certificate in Supervisory and Managerial Skills
Communication and Writing Skills Certificate
Construction Risk Management Certificate Program
E-Business Certificate
Project Management Professional (R) Exam Preparation Course
Advanced Strategies in Human Resource Management
Introduction to Grant Research and Writing Certificate
Management for IT Professionals Certificate
Paralegal Certificate Program
Pilot Specialty Courses
Online Ground Schools for Flight Training
Aircraft Ground Schools
Fire Fighting Pilot Course
Underwater Escape and Survival Training
Helicopter Aircrew Officer Training
Helicopter Landing Officer (Public Safety)/Landing Zone Coordinator
Helicopter Rescue Swimmer/Helicopter Rescue Officer
Crew Resource Management (CRM)
Wire and Obstacle Environment Training
Aviation Weather Courses
Corporate Aviation Management Certificate
Aerospace Coatings Applicator Certification Training
Unmanned Aircraft Systems
Read more about the professional programs, corporate training, seminars and workshops available through Embry-Riddle's Professional and Corporate Education opportunities.
Office of Professional Education
Worldwide Campus
Embry-Riddle Aeronautical University
1 Aerospace Boulevard
Daytona Beach, FL 32114,
For Worldwide program information:
Phone: 386-481-9070
Toll free: 866-574-9125
Email: training@erau.edu
Business Hours
Monday-Friday, 8 a.m.-5 p.m. EST
Course too far away?
Contact Worldwide ProEd at training@erau.edu for global training opportunities at your location or online.