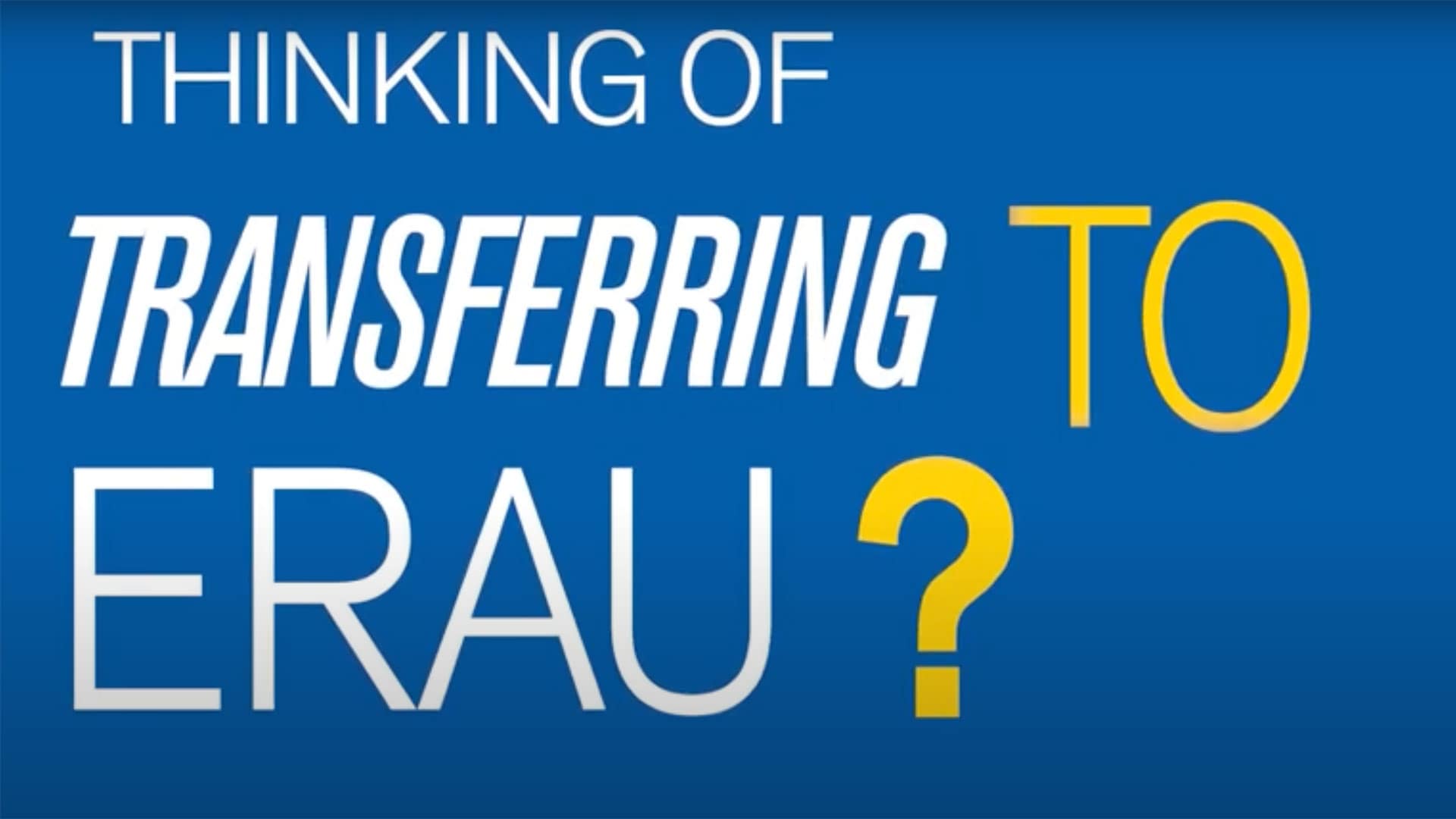 Play Video,
WW Transfer Portal
Embry-Riddle wants you to get credit for courses you've previously taken at other institutions, prior military training and national exams such as AP, IB, CLEP and DANTES. Use our Transfer Portal to get a free, unofficial estimate of how your credits will transfer to different undergraduate degree programs at ERAU.
After you learn how credit for previous coursework will apply to the degree you're interested in, review the checklist and campus resources as a guide to complete important tasks and stay on track.
Tip: For best results, create a profile so you can request a review of courses not currently found in our system and save your work.
Note: The transfer portal is intended for new undergraduate students. Current Embry-Riddle students who wish to transfer between campuses should work with their Academic Advisor to complete an Intra-University Transfer form. Current students who wish to take courses at another institution should work with their Academic Advisor to complete the Authorization to Enroll at Another Institution form/Off-Campus Petition form in ERNIE.

Transfer Credit — Obtain your unofficial transfer credit estimate to see how previous coursework from accredited, degree-granting institutions would apply to an undergraduate program at Embry-Riddle.

Other Credit — You may be awarded advanced standing credit for prior military experience, Federal Aviation Administration (FAA) pilot certificates, flight ratings, Airframe/Powerplant licenses or national exam scores such as CLEP/DSST to help satisfy ERAU degree requirements.

Financial Aid — Leverage scholarships, loans and financial aid programs to help fund your college investment.

Checklist — Keep track of important dates and tasks so that you will transfer on schedule.
Have a Question?
Email
Email us with a question
How Much Will It Cost?
Estimate your cost of attendance and amount of financial aid.