In conjunction with the United States Naval Community College (USNCC), Embry-Riddle Aeronautical University now offers an Associate of Science in Uncrewed Systems program tailored exclusively for active-duty enlisted members of the Navy, Marine Corps and Coast Guard, as well as Coast Guard Reservists, who wish to earn a naval-relevant credential that will directly contribute to the operational readiness of the naval services and set them on a path of life-long learning and success.
---
Offered entirely online and asynchronously, the A.S. in Uncrewed Systems program allows enlisted Naval professionals to learn the skills necessary to:
Recognize the fundamentals of uncrewed systems, including the technological, economical, legal, social, political and environmental aspects of uncrewed systems operations.
Identify different task requirements under varying operational circumstances to select appropriate solutions during mission planning and execution.
Analyze a variety of managerial aspects and examine how they apply to different uncrewed systems applications.
Identify performance criteria and demonstrate the ability to solve basic operational problems such as task-oriented asset and payload selection or distinction of acquisition or design criteria.
Our faculty members are industry experts with extensive experience who combine classroom learning with real-world applications of class material. They are aviation and aerospace leaders who are excited to share their knowledge and facilitate environments in which the next generation of professionals in the field of uncrewed systems will grow and thrive.
Students who earn an A.S. in Uncrewed Systems will have a competitive edge needed for military advancement, as well as a newfound understanding of aeronautical studies, professional communications, business operations and intellectual skills.
Applicants who wish to apply for this program must do so through the USNCC website.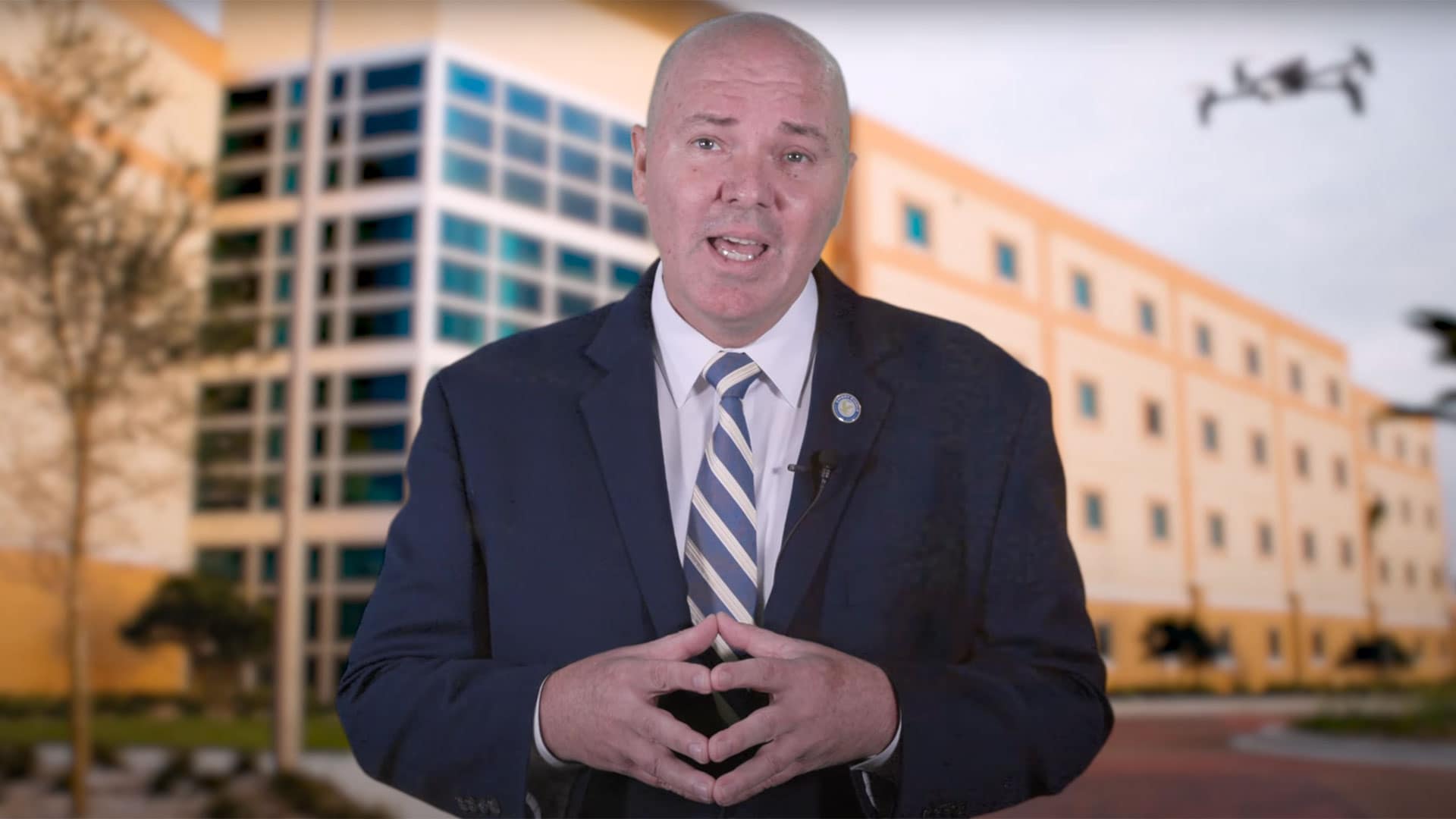 Play Video,
Uncrewed Systems
As a leader in Uncrewed Systems education, our Associate of Science in Uncrewed Systems will provide Naval Community College students with a strong framework of knowledge and skills addressing the complexities of applying this technology in civil and commercial missions across multiple environments.
Academic Overview, Certifications and Transfer Credit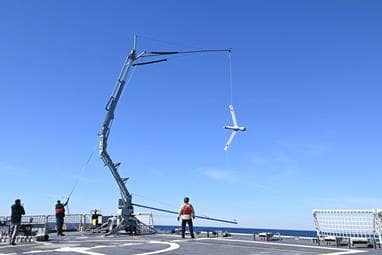 While pursuing their degree, students will enroll in the necessary courses and receive an Uncrewed Systems Technology Certificate issued by Embry-Riddle, which will be awarded upon completion of the coursework.
The certificate program consists of six courses that will allow students to fine-tune their knowledge of:
System controls
Task-oriented applications of uncrewed systems
Ground, air and maritime domains
Business operations and more
In addition to the Uncrewed Systems Technology Certificate, every associate degree program offered by the United States Naval Community College automatically includes the Naval Studies Certificate, which is made up of five courses on naval history, ethics, force design, civilian-military relations and the geopolitical environment that are integrated into the program of study.
The Associate of Science in Uncrewed Systems program is also easily transferable to four-year bachelor's programs at Embry-Riddle. Students may choose to continue along the same path and apply for the Bachelor of Science in Uncrewed and Autonomous Systems or choose a different program of study.
Degree Coursework
Naval Studies Certificate
NAV 101
Naval Ethics and Leadership
3 Credits
NAV 102
Modern Naval History
3 Credits
NAV 103
Naval Force Design
3 Credits
NAV 104
Civilian/Military Relations, Organization and American Government
3 Credits
NAV 105
Introduction to the Geopolitical Environment
3 Credits
Intellectual Skills
TBD
Two Communication Theories and Skills courses
6 Credits
TBD
Two Physical Science courses
6 Credits
TBD
Two college-level Algebra or higher Math courses
6 Credits
TBD
Any Computer Science course
3 Credits
Uncrewed Systems Technology Certificate
UNSY 205
Applied Physics for Uncrewed Systems
3 Credits
UNSY 313
Uncrewed Maritime Systems and Applications
3 Credits
UNSY 315
Uncrewed Aircraft Systems and Operations
3 Credits
UNSY 316
Operational and Business Aspects of Uncrewed Systems
3 Credits
UNSY 318
Uncrewed Aircraft Systems Robotics
3 Credits
UNSY 331
Uncrewed Systems Legal and Regulatory Compliance
3 Credits
Other Requirements
ASCI 202
Introduction to Aeronautical Science
3 Credits
SFTY 320
Human Factors in Aviation Safety
3 Credits
Total
60 Credits
Career Trajectory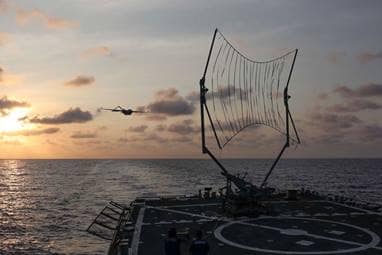 The Associate of Science in Uncrewed Systems program prepares students to enter or assume greater roles and leadership responsibilities within the uncrewed systems industry.
Students who enroll in this program will have access to Embry-Riddle Career Services, which offers valuable assistance in career development, including coaching, resume writing, career expos and more.
Frequently Asked Questions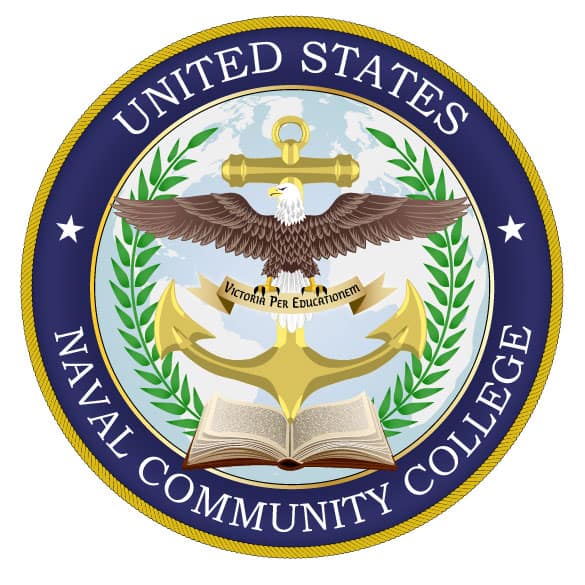 Apply for the Program
Prospective students must apply through the United States Naval Community College website.
When you are ready to apply, please use the application link below.
The only requirements to enroll in this program:
Participants must be an active-duty enlisted sailor, marine, Coast Guardsman or woman, or Coast Guard Reservist.
Participants must have a high school diploma or equivalent.
What you will need to provide as you apply:
The 10-digit number on the back of your CAC card.
Basic military service information.
Prior education information.
Name and contact information for your command's Education Service Officer, front-line supervisor or designated command representative.
Prospective students will apply through the USNCC website. Under the prompt "Select a Program Plan," select "ERAU - Uncrewed Systems." Follow the prompts to complete the application.
---
If you have any questions pertaining to Embry-Riddle, please email us at wwusncc@erau.edu.