Embry-Riddle: Engineering a Brighter Future
The robust engineering degree programs at Embry-Riddle's Worldwide Campus prepare students to address the growing challenges of an increasingly complex world. In addition to being the nation's largest educator of aerospace engineers, Embry-Riddle is also a premier hands-on educator for other engineering disciplines.
Undergraduate students at Embry-Riddle are introduced to the foundation of engineering in their very first semester, while graduate students are immersed in their research and projects right from the beginning of their program.
All engineering students learn the latest methodologies and study beyond the fundamentals in environments that help them thrive. Our expert faculty has decades of real-world experience, and many are currently involved in innovative research programs.
Whatever engineering path they choose, our students will be challenged to design solutions, incorporating everything from brainstorming ideas, refining design, building and troubleshooting to final testing and project presentation.
What are Engineering degrees?
Engineers make the world work, and our degree programs train them to think critically and solve problems. An Embry-Riddle engineering degree can help you set a course for career success in aviation, aerospace and beyond, providing you with knowledge, skills and practical experience that today's top employers are looking for.
Where can I work with my Engineering degree from Embry-Riddle's Worldwide Campus?
The possibilities are almost limitless. Our engineering degrees are globally respected and have landed our graduates at companies such as Boeing, Lockheed Martin, Northrop Grumman, General Electric, Pratt & Whitney, SpaceX, NASA and the Department of Defense, to name just a few.
What are the Engineering degree programs at the Worldwide Campus?
We offer two associate programs, four bachelor's programs and seven master's programs that include Aerospace Engineering, Engineering Management and Uncrewed & Autonomous Systems Engineering. Whether you're looking to start a new career or enhance your current one, we have a program that can help you reach your next goal.
Engineering Degrees & Programs at Embry-Riddle's Worldwide Campus
Embry-Riddle's Worldwide Campus offers degree programs suited to all types of students — from aspiring engineers to those already in the profession.
As one of the nation's top undergraduate engineering schools, Embry-Riddle offers innovative bachelor's programs that provide you with the tools, training and skills needed to succeed in this exciting industry.
We also offer master's programs for those who wish to take their engineering careers to a higher level. Learn more about the variety of engineering degree programs at the Worldwide Campus.
Review our non-credit continuing education offerings at proed.erau.edu.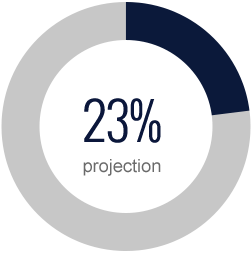 23% of new engineering jobs are projected to be in civil engineering.
Source: U.S. Bureau of Labor Statistics, Career Outlook for Engineers
Embry-Riddle's Worldwide Campus will give you every opportunity to excel under the mentorship of dedicated faculty and in a team-driven culture alongside fellow engineering students.
Once you take your place in the workforce as part of the vast Embry-Riddle alumni network, you will be recognized as one of the best in the industry.
Mechanical engineering is the broadest of the engineering disciplines because of the numerous opportunities it opens for graduates, and employment forecasts remain strong even during times of economic downturn.
The Bureau of Labor Statistics predicts 20,500 new civil engineering job opportunities through 2028. Demand for software engineering careers remain at the highest levels.
As our modern infrastructures age, civil engineers become sought-after candidates in diverse fields such as airport development, highway transportation and municipal planning.
Electrical engineers establish careers in a wide range of industries, including clean energy, robotics and instrumentation, among many others.
Of course, the aerospace industry employs engineers in every discipline offered at Embry-Riddle.
While some students continue to pursue research and advanced studies in engineering and science, many go right to work after graduating from Embry-Riddle.
Our faculty and students are actively involved in engineering-related research. Read about how they're positively impacting the industry in some recent projects below.
Learning Environments at the Worldwide Campus
Engineering students at our Worldwide Campus get practical experience and cutting-edge knowledge through our state-of-the-art facilities and modern labs.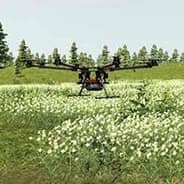 Worldwide Campus
Embry-Riddle Worldwide delivers a quality academic experience by expert faculty with a wide variety of real-world experience in government and private sector engineering. Flexible scheduling and locations close to home are specifically suited for busy working professionals, active-duty military and veterans, and students with families.
EagleVision, a virtual classroom, combines the power of web video conferencing and learning management system software to maximize the benefits of synchronous and asynchronous virtual learning environments.
An Embry-Riddle Worldwide Engineering education integrates general education courses, core technical skills, and several concentration areas such as Aeronautical Science, Helicopter Operations and Safety, Unmanned Aerial Systems, Transportation, Quality Assurance, Safety, Human Factors, and other fields in science and technology.