A Behind-the-Scenes Look into Airline Operations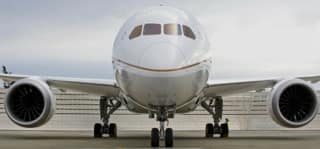 In July, Embry-Riddle Worldwide will offer its seventh MOOC (Massive Open Online Course) to anyone with an Internet connection and a desire to learn about aviation. And it is free!
The course, "A Behind-the-Scenes Look into Airline Operations," runs from Aug. 22 to Sept. 11. Register Now!

Students will receive a behind the scenes view of the planning and coordination required by U.S. air carriers to safely and efficiently operate thousands of flights each day during normal, abnormal, and emergency situations. This course is provided to you from the inside perspective of an airline Chief Operating Officer, Operations Managers, and flight passengers. The course will also focus on airline corporate organization, crew requirements, crew scheduling and duty-time limitations, aircraft maintenance, the Operational Control Center, and airline safety programs.
Whether you are a high school student thinking about a career in aviation, an Embry-Riddle Aeronautical University student considering a different program of study, or a curious learner interested in getting a "free sample" of what the world's largest aviation university has to offer, signing up for a MOOC could be right for you.