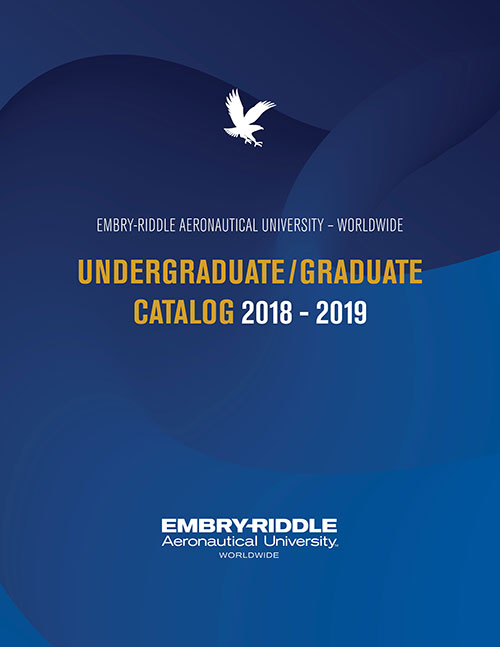 Your guide to planning your academic future at Embry-Riddle

As you explore programs of study at Embry-Riddle Worldwide, you can use the Catalog to view degree requirements, program and course descriptions, transfer credit information, grading policies, and much more.
The Catalog has many advantages over the previous printed versions:
Better navigation through search functionality for degree programs and courses
"In the 2018-19 Catalog" menu allows for quick navigation to catalog sections
A-Z index to browse programs and courses by topic/keyword
All courses link to course descriptions
Course descriptions include links to prerequisite courses
Ability to print or download pages or the entire catalog
The 2018-19 catalog is effective from July 1, 2018, to June 30, 2019. Though you are bound to the catalog requirements of your program entry year, you still may want to refer to the catalog to track your progress.