Embry-Riddle Aeronautical University (ERAU), the world's largest, fully accredited university specializing in aviation and aerospace, is an independent, nonprofit, nonsectarian, and coeducational university that offers more than 70 undergraduate and graduate degrees, ranging from associate to PhDs for more than 32,000 students. The ERAU-Worldwide Campus operates a globally recognized learning system that provides online, face-to-face, and hybrid instruction through a network of education facilities designed to support student advancement in the U.S. and abroad. ERAU-Worldwide has developed several multidisciplinary unmanned systems-related education options, closely mapped to the needs and demands of the industry and field.
Undergraduate Degree Options
The 120-credit Bachelor of Science in Unmanned Systems Applications (BSUSA) degree has been designed to provide broader and more affordable access to an undergraduate-level education in a topic under-represented in global educational institutions, the application of unmanned system technology. The educational focus of the BSUSA supports the growth, innovative development, and effective use of unmanned system technology across the respective domains (air/space, ground, and maritime) to identify and address significant industry challenges. The BSUSA degree features 36-credits of general education coursework, 48-credits of core unmanned systems topics, and 36-credits associated with a student selected track of study (administration, operations, and development) covering subject relevant to the industry. The Small Unmanned Aircraft System (sUAS) Operation minor was added to promote and strengthen applicable knowledge, skills, and abilities (KSA)s, specific to Part 107 operations in the U.S. National Airspace System.
NOTE: Students must contact their Academic Advisor regarding additional cost, possible travel, and FAA Testing, prior to enrolling in the first course of the sUAS Operations minor or graduate concentration/ specialization.
The Bachelor of Science in Aeronautics (BSA) degree is closely mapped to the needs and demands of the aviation/aerospace industry and general education guidelines. The BSA features an option to pursue an 18-credit minor course of study in sUAS Operations (promote and strengthen applicable KSAs specific to Part 107 operations in the U.S. National Airspace System).
The 122-credit Bachelor of Science in Engineering Technology (BSET) degree emphasizes the real-world application of general engineering principles, supporting the development of the skills to design, refine and apply engineering technologies across a range of industries, including unmanned systems. The BSET has been designed to help students prepare for the National Council of Examiners for Engineering and Surveying (NCEES) Fundamentals of Engineering (FE) exam, the first step for any engineer to earn a Professional Engineering (PE) license. Besides technical core courses in areas such as mechanics, materials, fluids, circuits, thermodynamics, and controls, the BSET program has students choose two 18-credit areas of concentration. Two options related to the unmanned systems industry are the UAS and aeronautical science areas of concentration. Other concentration areas include aviation safety, facilities and construction management, helicopter operations and safety, transportation, logistics management, management information systems, occupational safety and health, project management, and security and intelligence.
Worldwide Campus
Embry-Riddle Aeronautical University
1 Aerospace Boulevard
Daytona Beach, FL 32114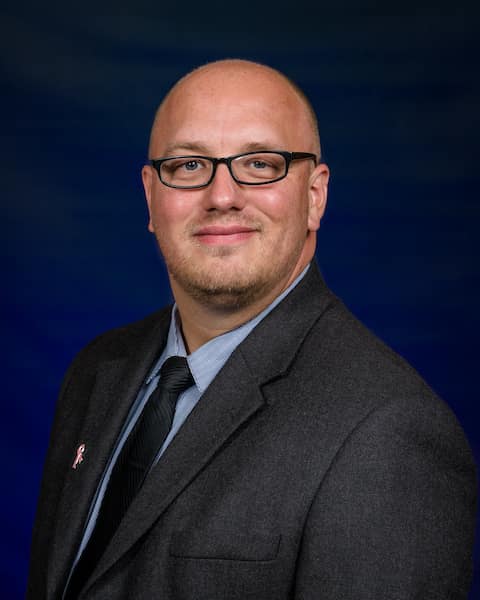 About the Author
Dr. Brent Terwilliger
Associate Professor, College of Aviation