This summer, Boeing forecasted the need for 637,000 new commercial airline pilots over the next 20 years in its 2017 Pilot and Technician Outlook. The region predicted to see the most significant growth - Asia-Pacific, with an anticipated demand for 253,000 new pilots.
Industry leaders like Embry-Riddle Aeronautical University are working together to address this evolution within commercial aviation. Join Embry-Riddle Worldwide on Thursday, Sept. 14 for a free, virtual panel discussion that will explore several routes to becoming a commercial pilot.
We will look at flight opportunities at Embry-Riddle's residential campuses in Florida and Arizona. We will also review the option of living at home and learning to fly locally through a flight training school. Lastly, we will examine flight training initiatives around the world and hear from a commercial airline recruiting manager.
This 60-minute webinar will conclude with a moderated Q & A session.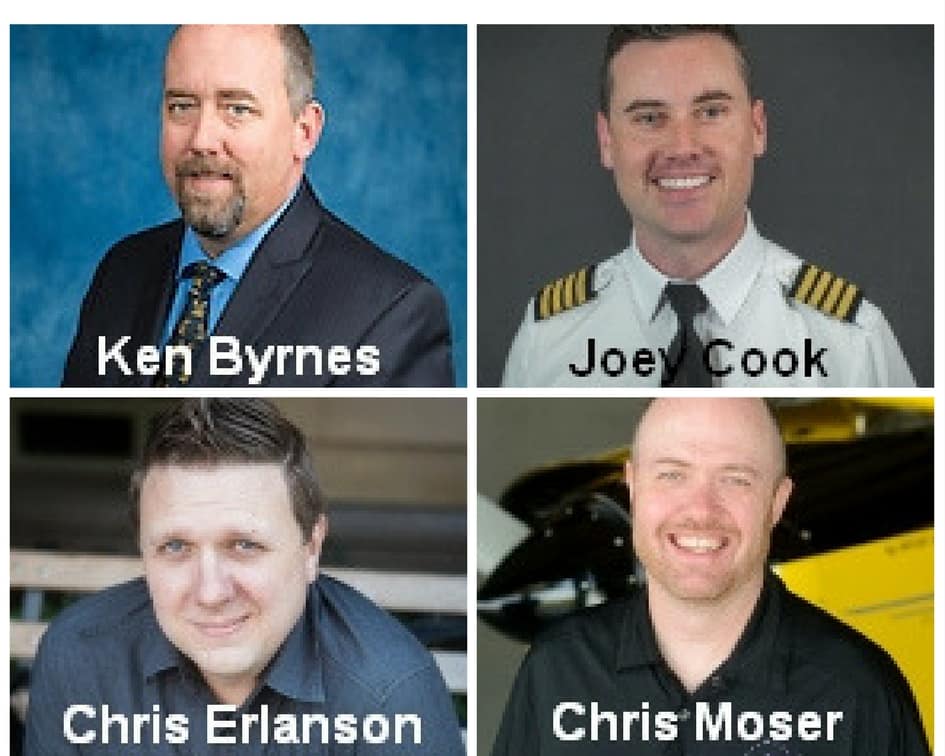 Ken Byrnes, Ph.D., is an Associate Professor of Aeronautical Science, Assistant Dean, and Department Chair of Flight at the Embry-Riddle Aeronautical University Daytona Beach Campus, one of the largest flight training programs in the world.
Capt. Joey Cook is Manager of Flight Operations Hiring and Recruitment for ExpressJet, a regional air carrier based in Atlanta, Georgia, that is a partner for American Airlines, Delta Airlines and United Airlines.
Chris Erlanson is President of Nashville Flight Training (NFT), and a member of AOPA's Flight School Advisory Board. NFT is one of the fastest-growing flight schools in America, and is a member school with the ExpressJet Airlines Preferred School Program.
Chris Moser is Director of AOPA's Flight Training Initiative and Pilot Community Development. AOPA is the world's largest community of pilots and aviation enthusiasts.