Digital Security is constantly in the news. The recent Equifax data breach, which exposed the personal information for some 143 million consumers, is one in a long list of security intrusions that have impacted companies big and small, state and federal agencies, and individuals.
Earlier this year, one cybersecurity industry publication reported that 2017 "has been tough for enterprise security teams….IT is struggling to keep pace."
This free webinar features Embry-Riddle alumnus and noted digital security expert Brad Deflin discusses the current state of Digital Security and what companies and individuals need to do to keep their data safe.
The 90-minute webinar is complimentary.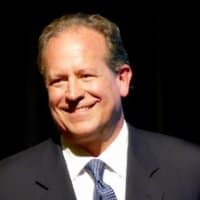 Brad Deflin is a 1981 graduate of Embry-Riddle, majoring in Aviation Studies. He is founder and president of Total Digital Security, a company formed in 2013 to bring enterprise-quality cybersecurity technology and practices to individuals, small groups, and perimeter operating environments. Brad has over 25 years of executive leadership in operations, sales, audit, compliance, and supervision of rigorously regulated financial environments including Merrill Lynch, Lehman Brothers, Wells Fargo, and J.P. Morgan. His experience helped him identify the need for a comprehensive and unified approach to effectively manage all elements of digital security risk; personally and professionally, at home, in the office, or on the road.
He is an author and frequently speaks on the matters of online risk, cybercrime, and the emerging technology that defends and protects from what has become our No. 1 personal and professional risk today.
He continues to be active with Embry-Riddle and serves on the Department of Security Studies and International Affairs Industry Advisory Board.
The session is offered as a complimentary, informational service of Embry-Riddle Aeronautical University-Worldwide.